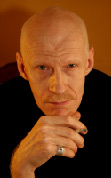 Was born in 1947 in St. Petersburg and graduated St. Petersburg Higher College of Applied Art and Design.
He is a member of the St. Petersbirg professional Art Union.
He has taken part in art Exebitions since 1972 and his works were sold out in the St. Petersburg Art Salons and Galleries.
He prefers small forms sculptures in china, bronze, silver and semi-precious stones.
---
albaranov.47

mail.ru
---